In order to make his dream tea company, Zach Kornfeld's (The Try Guys) first step was to try as many Art of Tea samples as possible to determine to better understand flavor and what flavor profiles he wants to move forward with.
Read More
"
At Press Coffee, we pride ourselves to be experts in all things coffee, delivering the highest quality and educating our wholesale and retail customers with that information. Art of Tea has been a perfect partner in keeping our tea program in line with the quality of our coffee program. Not only is the tea spectacular, but their service and level of education are top-notch across the board.
Alex Mason, Press Coffee
"
Working with Art of Tea has been seamless and fun from the beginning. The offerings are vast, but were easily simplified into a tea program for our cafes that met all of our needs! We enjoy Art of Tea because the combination of excellent quality, approachable pricing, and amazing customer service is really hard to beat!
Stephanie Hinrichs, Medici Roasting
"
Art of Tea has been instrumental in the growth of The Hoppy Gnome. We pride ourselves on having a scratch kitchen and serving high-quality ingredients throughout our menu. Art of Tea is just that, high-quality. Our guests appreciate the variety of hot tea options along with the freshly brewed award winning iced tea. There is not a better tea product out there in our eyes.
Peter Shuey, Obicai Restaurant Group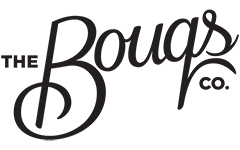 Finally, with the guidance of The Bouqs Co. team and Art of Tea's Master Blender, Steve Schwartz, the perfect balance of botanicals and white and green teas was blended. With ingredients sourced directly from small farms and like-minded partners, both brands used their commitment to environmentalism and quality to create a truly remarkable custom blend called Garden Confetti, a delicious tea designed to perfectly complement fresh flowers.
Read More

Kroma approached Art of Tea because they were looking for a company that could deliver on their mission to make nature's superfoods approachable and delicious without sacrificing quality or taste. Drawing inspiration from our shared brand values, Perfect Fast, a soothing tea blend designed to complement daily fasting, was born.
Read More
Here's Why Art of Tea is the Best Choice